Debate Techniques
From FreeThoughtPedia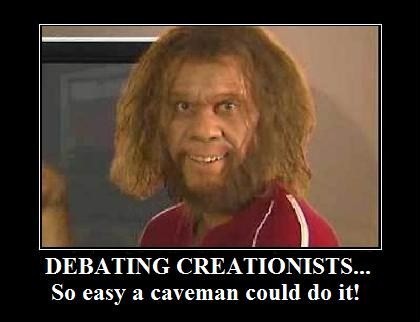 Universal Intellectual Standards
Standards to be applied to rational thinking and arguments:
Clarity -- Do you understand the argument?
Accuracy -- Is it true? Can it be proven?
Precision -- Vague assertions are true until exceptions disprove.
Depth -- Is the argument comprehensive?
Breadth -- Does the argument cover all possibilities?
Logic -- Are there any fallacies?
Recognizing Fallacies and Defusing Them
Sales people often resort to strategies to create a sale that many of us recognize as being a form of manipulation. (See The Ben Franklin Close for one example.) When debating a creationist, you will come up against many different arguments that are in fact, fallacies, that create cognitive distress and distraction. You and the debate's participants are being assaulted with flawed thought. However, unlike a salesman, it is hard to know if a creationist or other religious debater actually realizes that they are using fallacies to debate or if they are blinded by their own belief.
The Fallacies and Creationist Instances
(List from Nizkor Project) See Logical Fallacies for explanations of each.
This site costs a lot of money in bandwidth and resources. We are glad to bring it to you free, but would you consider helping support our site by making a donation? Any amount would go a long way towards helping us continue to provide this useful service to the community.

Click on the Paypal button below to donate. Your support is most appreciated!